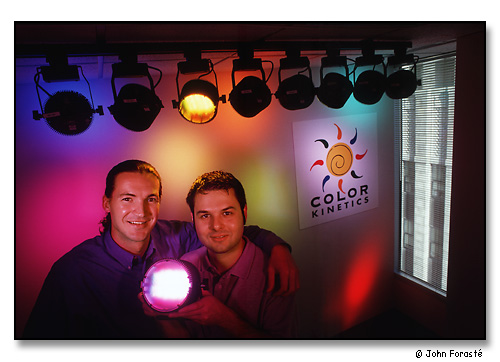 George Mueller & Ihor Lys, Co-founders, Color Kinetics, Inc.
Their company designs, makes and sells "full spectrum digital lighting."
Microprocessor-controlled lights mix red, green and blue LEDs to generate millions of programmable colors and effects.
This photograph was lit entirely by Color Kinetics' lights.
Photograph made for Carnegie Mellon University's alumni magazine.
Boston, Massachusetts. November 1999.