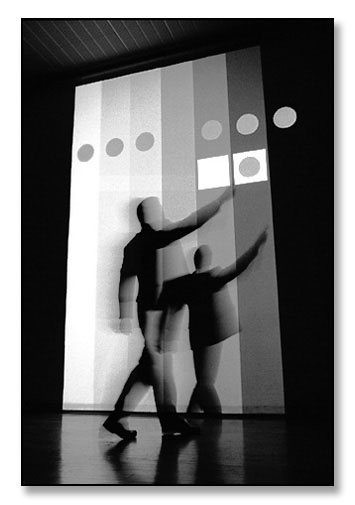 Michael Paradiso, Professor of Neuroscience.
Photograph made for story on his research in visual perception.
The projected image, computer generated by Paradiso, shows how a constant brightness value (the gray circles) is perceived differently depending upon the field it's in.
This phenomenon is referred to as brightness induction or simultaneous brightness contrast.
Brown University, Providence, Rhode Island. November 1994.