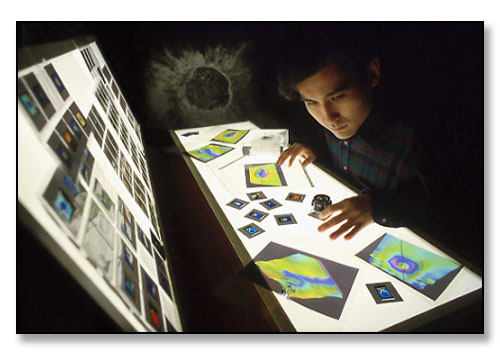 Seiji Sugita, Graduate Student, Geology.
Comparing gravity maps of craters on Earth and Moon with results of numerical calculations and hypervelocity impact experiments.
Understanding the effects of impact angle on crater formation and vapor cloud generation could provide clues to how dinosaurs became extinct 65 million years ago.
Photograph made to illustrate story on university research.
Brown University, Providence, Rhode Island. December 1996.